Comodo vs F-Secure 2019
Finn den ene som er best til dine behov
Siste positive omtale
It is excellent antivirus than any competitors in the market live AVAST NORTION
2019 mar. 27
It is very good antivirus for any PC it consumes very less memory and protect from all types of viruses and gifts 100% security to the PC it maybe win
...
Vis mer
¯\_(ツ)_/¯
Ingen omtaler enda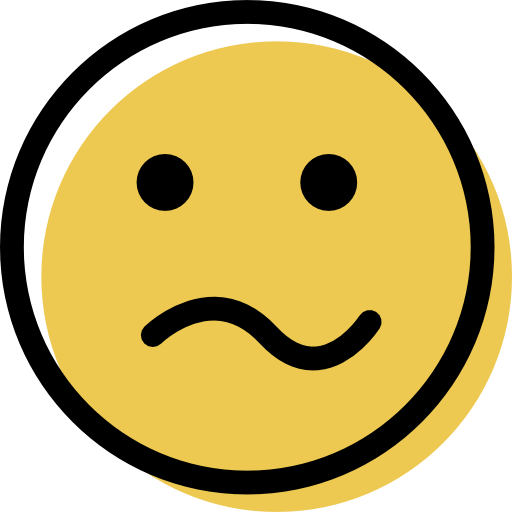 Siste negative omtale
You pay... and pay... for subscriptions... beware !
2019 mai 19
I ended up paying my annual subscription. First one I paid voluntarily, second one I was scammed out of by Comodo. The ethics of a hungry tiger. When
...
Vis mer
¯\_(ツ)_/¯
Ingen omtaler enda
Sikkerhet
Oppstartsskanning
Brannmur
IDS
IPS
Funksjoner
Epost-sikkerhet
Anti-spam
Makrobeskyttelse
CloudAV
Prissetting
Startpris
Nkr 343
Nkr 343
Pengene-tilbake-garanti
Når som helst
Når som helst
Gratis prøve
Vår dom

Aviva Zacks Forfatter
Comodo fortjener ros for mye mer enn den bransjeledende oppmerksomheten rundt design av brukergrensesnittet. De grunnleggende og avanserte antivirusproduktene sørger for robust skybasert beskyttelse mot virus og skadevare, og teknologien Auto Sandbox Technology virker som en drøm. I tillegg gir jeg support-teamet toppkarakter for rask respons og kunnskap.
Vinner!

Se produkter
Mest populære sammenligninger
main
4.5529MB
0s
0.2467s
0.2467 s
Ping::track
0.1143MB
0.0041s
0.006s (2.43%)
0.0101 s
Ping::getPingId
0.082MB
0.0042s
0.0013s (21.67%)
0.0055 s
Ping::get
0.0018MB
0.0055s
0.0004s (6.67%)
0.0059 s
Ping::getActionsCount
0.001MB
0.0085s
0.0006s (10%)
0.0091 s
Ping::getLastAction
0.0014MB
0.0091s
0.0005s (8.33%)
0.0096 s
hooks.php
0.2933MB
0.0213s
0.0017s (0.69%)
0.023 s
Script::load-cfl-post-select
0.0046MB
0.0214s
0s (0%)
0.0214 s
Script::load-export
0.0132MB
0.0215s
0s (0%)
0.0215 s
Script::load-import
0.0076MB
0.0215s
0s (0%)
0.0215 s
Script::load-find-and-replace
0.0076MB
0.0216s
0s (0%)
0.0216 s
Script::load-row-actions
0.0033MB
0.0217s
0s (0%)
0.0217 s
Script::load-post-columns
0.0028MB
0.0217s
0s (0%)
0.0217 s
Script::load-save-post
0.0007MB
0.0217s
0s (0%)
0.0217 s
Script::load-permalink
0.004MB
0.0217s
0s (0%)
0.0217 s
Script::load-comparisons
0.0025MB
0.0218s
0s (0%)
0.0218 s
Script::load-coupon
0.0023MB
0.0218s
0s (0%)
0.0218 s
Script::load-column-translations
0.0033MB
0.0218s
0s (0%)
0.0218 s
Script::load-column-pageviews
0.0076MB
0.0219s
0s (0%)
0.0219 s
Script::load-insert-post-data
0.0013MB
0.0219s
0s (0%)
0.0219 s
Script::load-column-amp
0.0041MB
0.0219s
0s (0%)
0.0219 s
Script::load-live
0.0055MB
0.0219s
0s (0%)
0.0219 s
Script::load-results
0.0016MB
0.022s
0s (0%)
0.022 s
Script::load-reports
0.0004MB
0.022s
0s (0%)
0.022 s
Script::load-permalinks-display
0.0021MB
0.022s
0s (0%)
0.022 s
Script::load-aff-link-problems
0.0013MB
0.0221s
0s (0%)
0.0221 s
Script::load-expert-review-import
0.0021MB
0.0221s
0s (0%)
0.0221 s
Script::load-link-builder
0.0021MB
0.0222s
0s (0%)
0.0222 s
Script::load-category-autocomplete
0.0021MB
0.0222s
0s (0%)
0.0222 s
Script::load-vendor-autocomplete
0.0021MB
0.0222s
0s (0%)
0.0222 s
Script::load-main-search
0.0037MB
0.0222s
0s (0%)
0.0222 s
Script::load-user-review
0.0061MB
0.0222s
0s (0%)
0.0222 s
Script::load-vendors-search
0.004MB
0.0223s
0s (0%)
0.0223 s
Script::load-user-review-reply
0.0037MB
0.0223s
0s (0%)
0.0223 s
Script::load-contact-us
0.0028MB
0.0224s
0s (0%)
0.0224 s
Script::load-coupon-1
0.0201MB
0.0224s
0s (0%)
0.0224 s
Script::load-ping
0.0037MB
0.0224s
0s (0%)
0.0224 s
Script::load-random-password
0.0037MB
0.0224s
0s (0%)
0.0224 s
Script::load-vulnerability-tool
0.0052MB
0.0224s
0s (0%)
0.0224 s
Script::load-blog-post-feedback
0.007MB
0.0225s
0s (0%)
0.0225 s
Script::load-is-website-secure
0.0037MB
0.0225s
0s (0%)
0.0225 s
Script::load-sales
0.0004MB
0.0225s
0s (0%)
0.0225 s
Script::load-fields
0.0081MB
0.0225s
0s (0%)
0.0225 s
Script::load-admin_bar
0.0021MB
0.0225s
0s (0%)
0.0225 s
Script::load-head
-0.0018MB
0.0225s
0s (0%)
0.0225 s
Script::load-newrelic
0.0004MB
0.0226s
0s (0%)
0.0226 s
Script::load-the_content
0.0007MB
0.0226s
0s (0%)
0.0226 s
Script::load-amp
0.0074MB
0.0226s
0s (0%)
0.0226 s
Script::load-email
0.0039MB
0.0226s
0s (0%)
0.0226 s
Script::load-alooma
0.0016MB
0.0226s
0s (0%)
0.0226 s
Script::load-emoji
0.0025MB
0.0226s
0s (0%)
0.0226 s
Script::load-hotjar
0.0016MB
0.0227s
0s (0%)
0.0227 s
Script::load-cache
0.0039MB
0.0227s
0s (0%)
0.0227 s
Script::load-noopener
0.0013MB
0.0227s
0s (0%)
0.0227 s
Script::load-save-post-1
0.0013MB
0.0227s
0s (0%)
0.0227 s
Script::load-user-review-1
0.0107MB
0.0227s
0s (0%)
0.0227 s
Script::load-vendor
0.0013MB
0.0228s
0s (0%)
0.0228 s
Script::load-webfonts
0.0013MB
0.0228s
0s (0%)
0.0228 s
Script::load-go-vendor
0.0004MB
0.0228s
0s (0%)
0.0228 s
Script::load-go-product
0.0004MB
0.0228s
0s (0%)
0.0228 s
Script::load-price
0.0632MB
0.0228s
0s (0%)
0.0228 s
Script::load-pros-cons
0.0022MB
0.0229s
0s (0%)
0.0229 s
Script::load-summary-table
0.0016MB
0.0229s
0s (0%)
0.0229 s
Script::load-table-of-contents
0.0016MB
0.0229s
0s (0%)
0.0229 s
Script::load-visit-button
0.007MB
0.0229s
0s (0%)
0.0229 s
Script::load-affiliate-link
0.0013MB
0.0229s
0s (0%)
0.0229 s
Script::load-vendor-card
0.0016MB
0.0229s
0s (0%)
0.0229 s
Script::load-features-overview-table
0.0007MB
0.0229s
0s (0%)
0.0229 s
Script::load-blog
0.0021MB
0.023s
0s (0%)
0.023 s
Script::load-vendor-1
0.0013MB
0.023s
0s (0%)
0.023 s
Script::load-vendor-category
0.0013MB
0.023s
0s (0%)
0.023 s
Script::load-theme-setup
0.0039MB
0.023s
0s (0%)
0.023 s
Script::load-user-review-2
0.0041MB
0.023s
0s (0%)
0.023 s
Script::load-save-post-2
0.0017MB
0.023s
0s (0%)
0.023 s
Script::load-permalink-1
0.0018MB
0.023s
0s (0%)
0.023 s
config.php
-0.088MB
0.0231s
0.0008s (0.32%)
0.0239 s
Script::load-best-antivirus
0.0057MB
0.0231s
0.0001s (12.5%)
0.0232 s
Script::load-blog-1
0.0043MB
0.0233s
0s (0%)
0.0233 s
Script::load-sitemap
0.0013MB
0.0233s
0s (0%)
0.0233 s
Script::load-comparison
0.0013MB
0.0233s
0s (0%)
0.0233 s
Script::load-coupon-2
0.0025MB
0.0233s
0s (0%)
0.0233 s
Script::load-write-review
0.0013MB
0.0234s
0s (0%)
0.0234 s
Script::load-amp-1
-0.1064MB
0.0234s
0.0005s (62.5%)
0.0239 s
Script::load-gutenberg
0.0016MB
0.0239s
0s (0%)
0.0239 s
modules.php
0.0051MB
0.0239s
0.0003s (0.12%)
0.0242 s
Script::load-config
0.0019MB
0.0241s
0.0002s (66.67%)
0.0243 s
Site::run
0.1802MB
0.0243s
0.0045s (1.82%)
0.0288 s
Router::run
0.007MB
0.0243s
0s (0%)
0.0243 s
Page::beforeContent
0.1407MB
0.0446s
0.0052s (2.11%)
0.0498 s
Vendor::findBySlug:comodo
0.0226MB
0.0452s
0.0006s (11.54%)
0.0458 s
Vendor::findBySlug:f-secure
0.0252MB
0.0458s
0.0004s (7.69%)
0.0462 s
Vendor::findBySlug:comodo-1
0.0017MB
0.0462s
0.0001s (1.92%)
0.0463 s
Vendor::findBySlug:f-secure-1
0.0017MB
0.0464s
0.0001s (1.92%)
0.0465 s
controller:-partials/common/header
0.1996MB
0.0536s
0.0181s (7.34%)
0.0717 s
Vendor::findBySlug:comodo-2
0.0017MB
0.0605s
0.0003s (1.66%)
0.0608 s
Vendor::findBySlug:f-secure-2
0.0017MB
0.0608s
0.0002s (1.1%)
0.061 s
Vendor::findBySlug:comodo-3
0.0017MB
0.0648s
0.0002s (1.1%)
0.065 s
Vendor::findBySlug:f-secure-3
0.0017MB
0.0651s
0.0002s (1.1%)
0.0653 s
Vendor::findBySlug:comodo-4
0.0017MB
0.0683s
0.0002s (1.1%)
0.0685 s
Vendor::findBySlug:f-secure-4
0.0017MB
0.0685s
0.0002s (1.1%)
0.0687 s
controller:-partials/common/navigation
0.1316MB
0.0717s
0.0104s (4.22%)
0.0821 s
load-config
0.0498MB
0.0718s
0.0019s (18.27%)
0.0737 s
language-selector
0.0401MB
0.0756s
0.0054s (51.92%)
0.081 s
TRF::getLanguageName
0.0005MB
0.0756s
0.0002s (3.7%)
0.0758 s
TRF::getLanguageName-1
0.0005MB
0.0758s
0.0001s (1.85%)
0.0759 s
TRF::getLanguageName-2
0.0005MB
0.076s
0.0001s (1.85%)
0.0761 s
TRF::getLanguageName-3
0.0005MB
0.0761s
0.0001s (1.85%)
0.0762 s
TRF::getLanguageName-4
0.0005MB
0.0763s
0.0001s (1.85%)
0.0764 s
TRF::getLanguageName-5
0.0005MB
0.0764s
0.0001s (1.85%)
0.0765 s
TRF::getLanguageName-6
0.0005MB
0.0766s
0.0002s (3.7%)
0.0768 s
TRF::getLanguageName-7
0.0005MB
0.0768s
0.0001s (1.85%)
0.0769 s
TRF::getLanguageName-8
0.0005MB
0.077s
0.0001s (1.85%)
0.0771 s
TRF::getLanguageName-9
0.0005MB
0.0771s
0.0001s (1.85%)
0.0772 s
TRF::getLanguageName-10
0.0005MB
0.0773s
0.0001s (1.85%)
0.0774 s
TRF::getLanguageName-11
0.0005MB
0.0775s
0.0002s (3.7%)
0.0777 s
TRF::getLanguageName-12
0.003MB
0.0777s
0.0001s (1.85%)
0.0778 s
TRF::getLanguageName-13
0.0005MB
0.0778s
0.0001s (1.85%)
0.0779 s
TRF::getLanguageName-14
0.0005MB
0.078s
0.0001s (1.85%)
0.0781 s
TRF::getLanguageName-15
0.0017MB
0.0782s
0.0001s (1.85%)
0.0783 s
TRF::getLanguageName-16
0.0005MB
0.0784s
0.0001s (1.85%)
0.0785 s
TRF::getLanguageName-17
0.0005MB
0.0786s
0.0001s (1.85%)
0.0787 s
TRF::getLanguageName-18
0.0005MB
0.0787s
0.0001s (1.85%)
0.0788 s
TRF::getLanguageName-19
0.0005MB
0.0789s
0.0001s (1.85%)
0.079 s
TRF::getLanguageName-20
0.0005MB
0.0791s
0.0001s (1.85%)
0.0792 s
TRF::getLanguageName-21
0.0005MB
0.0793s
0.0001s (1.85%)
0.0794 s
TRF::getLanguageName-22
0.0005MB
0.0794s
0.0001s (1.85%)
0.0795 s
TRF::getLanguageName-23
0.0005MB
0.0796s
0.0002s (3.7%)
0.0798 s
TRF::getLanguageName-24
0.0005MB
0.0799s
0.0002s (3.7%)
0.0801 s
TRF::getLanguageName-25
0.0044MB
0.0802s
0.0001s (1.85%)
0.0803 s
TRF::getLanguageName-26
0.0005MB
0.0804s
0.0001s (1.85%)
0.0805 s
TRF::getLanguageName-27
0.0005MB
0.0805s
0.0001s (1.85%)
0.0806 s
TRF::getLanguageName-28
0.0005MB
0.0807s
0.0001s (1.85%)
0.0808 s
controller:-partials/common/breadcrumbs
0.0074MB
0.0821s
0.0056s (2.27%)
0.0877 s
Vendor::findBySlug:comodo-5
0.0017MB
0.0825s
0.0002s (3.57%)
0.0827 s
Vendor::findBySlug:f-secure-5
0.0017MB
0.0827s
0.0001s (1.79%)
0.0828 s
controller:-partials/comparison/head
0.0114MB
0.0881s
0.003s (1.22%)
0.0911 s
controller:-partials/forms/comparison
0.005MB
0.0897s
0.0014s (46.67%)
0.0911 s
controller:-partials/common/disclosure
0.0004MB
0.0911s
0.0001s (0.04%)
0.0912 s
controller:-partials/comparison/overview
6.3922MB
0.0912s
0.0661s (26.79%)
0.1573 s
controller:-partials/comparison/rating
0.0051MB
0.1573s
0.0009s (0.36%)
0.1582 s
controller:-partials/comparison/reviews
-5.2494MB
0.1582s
0.0233s (9.44%)
0.1815 s
controller:-partials/comparison/detailed
0.0392MB
0.1815s
0.0043s (1.74%)
0.1858 s
controller:-partials/comparison/products
0.0157MB
0.1858s
0.0022s (0.89%)
0.188 s
controller:-partials/comparison/pricing
0.0042MB
0.188s
0.0007s (0.28%)
0.1887 s
controller:-partials/comparison/verdict
0.1306MB
0.19s
0.0464s (18.81%)
0.2364 s
controller:-partials/comparison/loosers
0.0822MB
0.2365s
0.0009s (0.36%)
0.2374 s
controller:-partials/common/disclosure-1
0.0004MB
0.2373s
0.0001s (0.04%)
0.2374 s
controller:-partials/comparison/popular
0.3926MB
0.2376s
0.0074s (3%)
0.245 s
useful-menu
0.0012MB
0.2453s
0.0002s (0.08%)
0.2455 s
load-config-1
0.0015MB
0.2454s
0.0002s (100%)
0.2456 s
fyi-menu
0.0015MB
0.2456s
0.0005s (0.2%)
0.2461 s
load-config-2
0.0032MB
0.2456s
0.0004s (80%)
0.246 s
follow-menu
0.0015MB
0.2461s
0.0002s (0.08%)
0.2463 s
load-config-3
0.0018MB
0.2461s
0.0002s (100%)
0.2463 s
currencies-footer
0.0181MB
0.2464s
0.0001s (0.04%)
0.2465 s